Install and Run PDF Lock Unlock Tool
Unlock PDF Files Steps or Lock PDF File Steps
After installing Ignissta PDF Lock Unlock Tool go to 'Start menu > Programs > PDF Lock Unlock Demo Version' or run it from the desktop's shortcut icon and Click on "Lock PDF" Button.
Now next step is to set user password and destination path.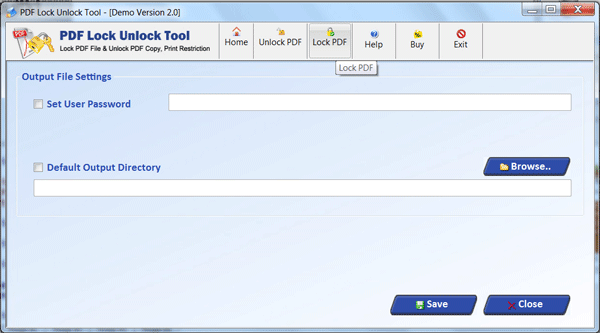 After choosing desired password and path click on save button
And then click on OK
Click on "Unlock PDF" button.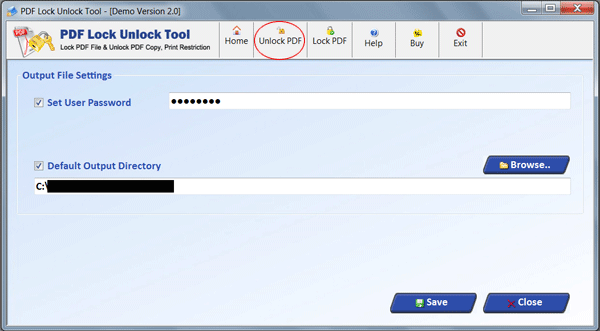 Click on "Browse" button to select PDF file..
Click the Second ' Browse button to select the desired location where you want to save the unlocked PDF file.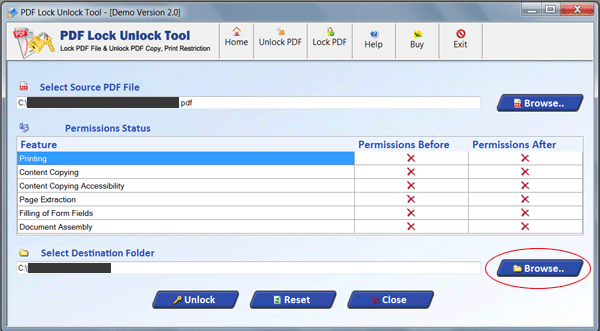 At last you need to click the 'unlock' button to get the PDF file.