Download
Free

PDF Lock Unlock Tool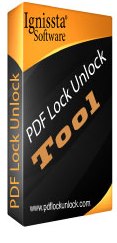 Product Name
PDF Lock Unlock
Version
2.0
File Size
2MB
Runs On
Windows, XP, Vista and window 7
File Name
pdf-lock-unlock-demo-version.zip
Requirement
Dot NET Framework 3.5 SP1
Demo Limitation
Show only Two Pages

Download PDF Lock Unlock Tool from Here
Before you 'Buy' our PDF lock unlock tool , we have a trial version or demo version for you. It is absolutely free. Try now.
Are you finding it difficult to download our PDF Lock Unlock Tool due to lack of technical knowledge? Don't worry, we have a step by step guide for you.
1. Click on the orange button, written as DOWNLOAD .
2. Run the file on your PC/laptop
3. Install the tool on your PC/laptop
4. After doing so, you will find a detailed page of software features . Read it thoroughly
5. Use the tool
If you are satisfied, you can 'Buy' the premium version of PDF Lock Unlock tool .